They are Japaese Sweets of Reasonable Price and High Satisfaction
I'd like to introduce to you other best-loved confections which are similar to Lumand. I'm sure you'll like them, too! Here is popular, inexpensive and long-selling Japanese sweets
"Elise"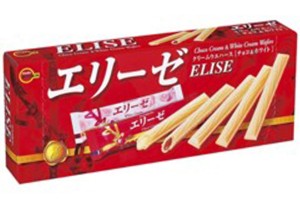 Reference  bourbon.co.jp
This snack name is romantic and reminds me of a beautiful girl playing the piano.  Its taste is delicate as you can imagine from the snack name. It is a wafer stick with chocolate filling and has a light crispy texture. You can enjoy two tastes: rich chocolate and mild white cream.
"Lubera"
It is a tender-crisp butter cookie with mild flavor. You can call it a rolled langue de chat cookie! Good texture along with fragrant butter makes this cookie popular. You will never get tired of the taste of such a simple confectionery. Simple is the best!
The tips to be a longtime seller are a reasonable price and high satisfaction!
"Notes"
Japanese makers have seriously realized the development of western Japanese sweets "made in Japan."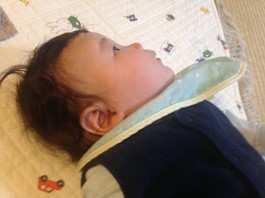 Wrapped up by Yushi.