Japanese Sweets of Using Naturally-brewed Miso
Miso is a Japanese traditional ingredient, so I'd like to introduce to you delicious miso confections. The miso taste that condensed the soybean's flavor is rich, and its feature is a unique flavor with a little sour and bitter taste.
"Miso Baumkuchen"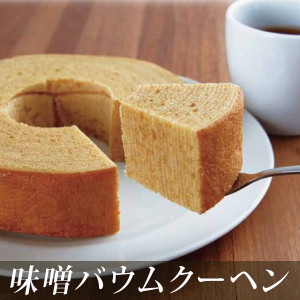 Reference  misogura.jp
The flavor of the miso which was fermented in Shinshu district for three years, is added as the final touch elegantly.
For this Baumkuchen, no trans-fatty acids, emulsifiers or preservatives are used, so you can eat it without worry.
The farm fresh eggs certified by the HACCAP are used.
Mixing miso with batter, a pastry chef baked one by one carefully and beautifully; it takes a lot of time to make spit cake "Baumkuchen." With soft and moist texture, miso enhances a taste of the confection.
"Miso cookie"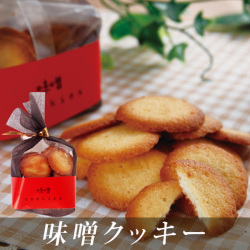 Reference  misogura.jp
Using naturally-brewed "Ishii miso" which contains no additives, a patissier baked the cookie carefully.
The lightly-flavored miso makes the cookies more tasty.
Natural brewing is the method of brewing slowly and carefully without using additives; it entrusts a temperature change of nature without controlling temperature.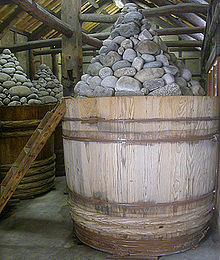 Reference  ja.wikipedia.org
Miso(soybean paste) is the Japanese food made from fermenting soybeans. It is rich in nutrition and one of the Japanese basic seasonings which has been used since ancient times.
Wrapped up by Yushi