Japanese Sweet of Rich-flavored Cake and Rusk with Barrel Brewed Miso
Let's me introduce to you some Japanese western style sweets made by Japanese traditional miso (bean paste) makers. The first pastry in Japanese is Kinuya honten Yamagata-san Yonezawa miso meaning.
"Kinuya main shop, Yamagata prefecture made Yonezawa miso" in English.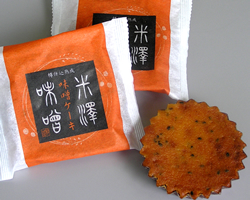 Reference  kineya.co.jp/c_sweets/misocake
It is a rich-flavored cake with barrel brewed miso. The masters bake the butter and rice flour dough with miso to add the unique salty flavor to the cake. Also, sesame mixed to the dough enriches the flavor.
The second confection, "Bean miso rusk" , produced by Komego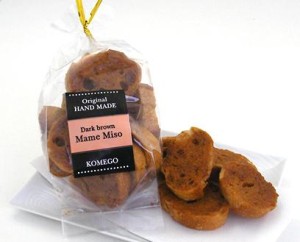 Reference  www.misoya.com
Komego is a purveyor to the famous Eiheiji temple.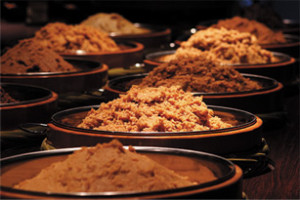 Reference  www.misoya.com
Special local Fukui rice grown in beautiful nature, strictly selected domestic soybean, and sun-dried salt, are used to make the rusk. The miso rusks are made using an old recipe. You can feel miso flavor in the rusks.
"White Kome miso rusk"
White Kome miso mixed to the dough enriches the sweetness. In addition, white miso flavor stands out more with rusks.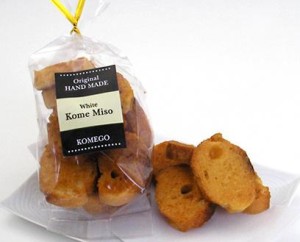 Reference  www.misoya.com
Wrapped up by Yushi