Background of Japanese Sweet
I 'd like to introduce some popular souvenirs of western style Japanese sweet of Aomori prefecture. You know what?  Aomori' prefecture's famous products are apples. In the prefecture's apple experiment stations there are about 300 varieties of apples, about 50 varieties being cultivated within the prefecture and about 40 varieties shipped to the market. There are many confections using apple in Aomori prefecture.
Presenting Aomori Prefecture Local Souvenirs of Japanese Sweet
"Kininaru-Ringo (apple)", produced by  Ragueneau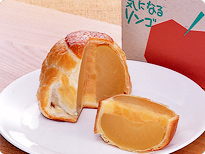 Reference  www.rag-s.com/apple/
Aomori prefecture's specialty "Fuji" soaked in syrup, wrapped entirely in pie crust and backed into a luxurious apple pie.
"Patissier no Ringo-Stick (Apple stick of the patissier)", produced by Ragueneau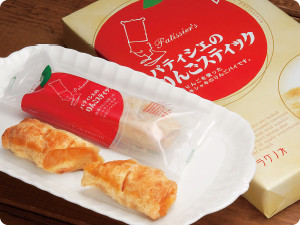 Reference  rag-s.com/recommend/stick.html
Aomori apples cut in large pieces and wrapped in a pie together with the sponge dough. Harmony between the fresh fruit pulp and the nice moistness of the pie crust.
"Ragueneau no Inochi ", produced by  Ragueneau Sasaki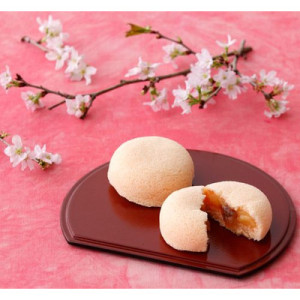 Reference store.shopping.yahoo.co.jp/rag-s/300183.html
A thick custard cream wrapped in a soft steamed cake. With apple sauce filled in the center. The apple sauce enhances the sweetness of the custard cream, a perfect match with the sponge cake.
"Asano-Hakkouda" , produced by Aepajon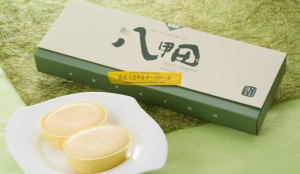 Reference arpajon.co.jp/sato/asano-hakkouda.html
Using plenty of local fresh eggs. A smooth, fluffy cheese cake with a creamy taste.