Japanese Sweet Using Precious Sake (Japanese Alcohol) 
"Dassai", the pride of Japan, is richly flavored quality sake produced in Yamaguchi Prefecture; it is made by carefully polishing brewer's rice. This sake attracts a great deal of attention all over the world and is very hard to obtain even in Japan. This precious sake is used and made into luxurious "Bon Bon Chocolat".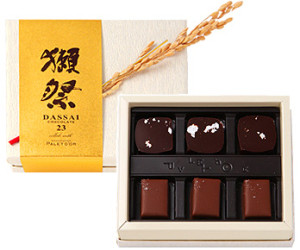 http://www.palet-dor.com/
The milk flavor accentuates the fragrance of this quality sake through the effect of coarse salt, and delights you with the mellowness of milk and sake. The excellent bitter flavor is from the sourness of sake and the bitterness of cacao, and is preferred by experts.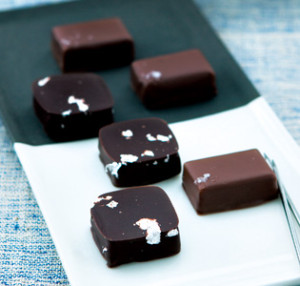 http://www.palet-dor.com/