Which Japanese sweet is the most delicious?
Do you know how many kinds of Japanese whiskey there are? Special chocolates that delight and tempt whiskey lovers.
Six kinds of whiskey are used in the chocolates: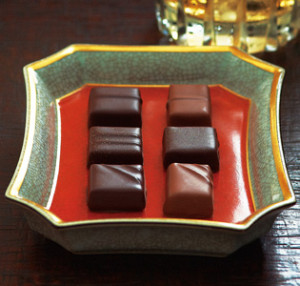 Reference  fujingaho.ringbell.co.jp/index.php/module/ShohinShosai/action
"The Yamazaki 12 Years", extracted from vanilla-flavored liquor matured in white oak barrels, characterized by the aroma of fully ripe fruit,
"Taketsuru 17 Years Old", which has won the award for the world's best in the category of Blended Malt Whiskey at the World Whiskies Awards(WWA),
"The Hakushu Aged 12 Years" with a fresh fruity flavor and made with natural water from the Southern Alps, and
Other famous brands including "Taketsuru 21 Years Old", "Fuji Sanroku 18 Years Old" and "Yoichi 12 Years Old".
Chocolates that differ in flavor when tasted. Luxurious chocolates that please the people who are particular about Japanese sweets and liquors.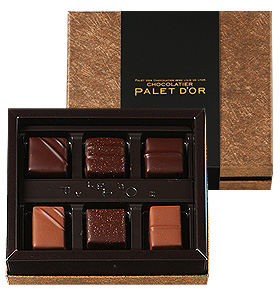 Reference  www.ovaleliaison.com/palet-dor/online/whisky.html