Background of Tohoku's Wagashi or Japanese Western Style Sweets 
I am pleased to introduce to you "Tohoku region local Souvenirs of Japanese sweets. Tohoku district is located in the northeast section of the main island of Japan and is comprised of 6 prefectures, namely, Aomori, Iwate, Miyagi, Akita, Yamagata and Fukushima. The district covers approximately 30% of the main island of Japan. Almost all of Tohoku district is a heavy snowfall area except the pacific coast of Miyagi and Fukushima prefectures. Local agricultural and livestock products produced in each prefecture enjoy nationwide popularity.
"Wagashi or Japanese sweet's background of Aomori"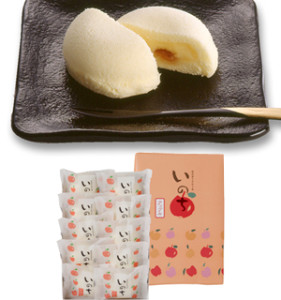 Reference rag-s.com/hometown/
Aomori has the top production of apples, yams and garlic in the whole country. As for the fishery, there is Hachinohe Port boasting national leading takings, with the country's top volume of shipment for mackerel and squid.
Aomori's famous products are apples. In the prefecture's apple experiment stations there are about 300 varieties of apples, about 50 varieties being cultivated within the prefecture and about 40 varieties shipped to the market. There are many confectioneries using apple.
Aomori prefecture is situated in the northernmost tip of the Japanese island Honshu and along with the World Heritage site "Shirakami Mountains", it still has left many natural environments, such as the picturesque scenery of Lake Towada, Hakkoda Mountains, Mount Iwaki and the cliffs of Hotokegaura in Shimokita Peninsula.
"Wagashi or Japanese sweet's background of Akita prefecture"
Akita is an area of heavy snowfall situated on the Sea of Japan shore in Tohoku district, a prominent rice and liquor producing area in Japan. With many world-class scenic spots still left, the World Natural Heritage site "Shirakami Mountains" and Lake Tazawa, the deepest lake in Japan, are famous.
"Wagashi or Japanese sweet's background of Iwate prefecture"

Reference www.saitoseika.com/category/1/
Iwate prefecture is the second largest after Hokkaido. The local specialty is Wanko soba, Maesawa beef, and the cold noodles and shabu shabu noodles are also delicious. The sightseeing spot "Ryusendo Cave", with a total length estimated to be over 2.5 kilometers to 5 kilometers, is famous. The water of the Ryusendo Caves is renowned for its extraordinary transparency. Chosen in the "Selected 100 Exquisite and Well-Conserved Waters."
"Wagashi or Japanese sweet's background of Miyagi prefecture"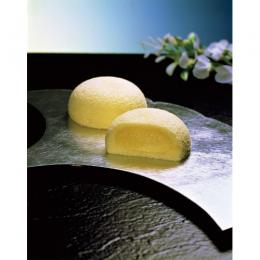 Reference  www.sanzen.co.jp
Seed oysters produced in Miyagi prefecture makes up about 90% of the national output. The prefecture is one of the best producing areas in the nation of sea products including skipper, bonito, tuna, sea squirt and shark fin. The prefecture is also rich in abundant varieties of foods including high-quality Wagyu (Japanese beef), "Sendai beef", fruits such as strawberry and pear, rice, traditional vegetables, and edible wild plants.
The Miyagi prefecture has an extensive plain from the pacific coast toward the foot of Ou Mountains and rich nature remains in the prefecture.
"Wagashi or Japanese sweet's background of

 Fukushima  prefecture"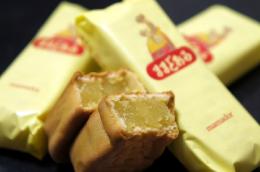 Reference sendai.apshop.jp/products/detail.php?product_id=332
It is famous for scenic sights with rich nature such as Aizuwakamatsu city, Mt. Bandai which is famous for water and Lake Inawashiro. Pacific side of the prefecture has many excellent fishing ports that have produced many marine products since old times. In Aizu basin where severe spell of cold weather continues, a variety of preservative foods are eaten including frozen bean curd, dried persimmons, and herring sushi. Unique local dishes and confectionery have developed.
Inland area is richly cultivated with silk and there are many festivals where local people celebrate with sweet rice balls coated with sweetened red beans, rice cakes, and dumplings according to silk cultivation calendar.
"Wagashi or Japanese sweet's background of

 

 Yamagata prefecture"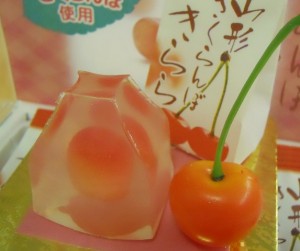 Reference sakuranbo-shop.co.jp/item/11100/
The largest part of Yamagata prefecture area is occupied by mountains. Most of the people live along Mogamigawa River flowing through the middle of the prefecture. Known as the fruit tree kingdom, it is famous all over the country as a cherry, La France pear and grapes producing area. Also, along with each Tohoku prefecture and Niigata, it is a prosperous rice-growing area.