Japanese Pretz snack and sweet, limited in the Tohoku (Sendai and Miyagi ) district
Locally limited souvenir products are the confections which are available only in each region. They are sold at each local main airport, station, service area of highway, and stand of a sightseeing spot. It is an introduction of a popular product, "Pretz"of Glico, sold only in a particular district."Giant Pretz" is a big pretzel-like stick which is approximately 21 cm long.
"Giant Pretz with a oxtongue flavor ."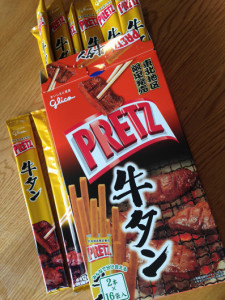 It is a kind of Pretz with a oxtongue taste, which is the specialty in Sendai. Oxtongue is kneaded into dough and is dusted on the baked surface of Pretz, so you can enjoy the saltiness of fragrance meat.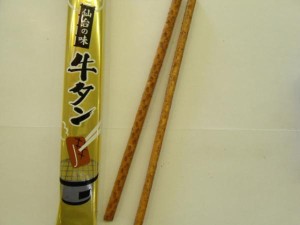 Reference  matushima-omiyage.com/goods.php?i=64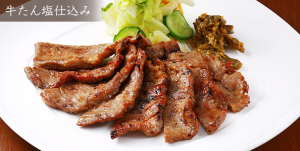 Reference  www.dategyu.jp
"A little Pretz Green soybean (Zunda)  flavor.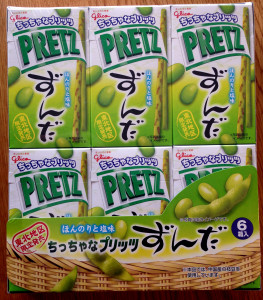 It has a simple taste of green soybean which is the specialty in Miyagi prefecture. The taste is crunchy and crispy palate feeling while leaving flavor originated from soybean. One box contains 6 small boxes, so it is perfect to give as a souvenir.
Zundamochi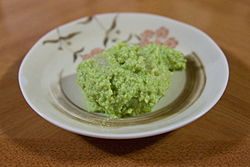 Reference  ja.wikipedia.org