Popular, inexpensive and long-selling Japanese sweets 
They are inexpensive, but extremely delicious Japanese western style sweet. Once you start eating them, you can't stop. Let me introduce some long-selling and best-loved snacks. I'm sure you'll like them!
"Lumand(chocolate crepe cookie)"
It has been mom's most favorite Japanese western style sweet since she was a child.
It is a multi-layered crepe cookie with cocoa cream filling. It is crunchy!
But this cookie is very delicate, so if you aren't careful to eat it, it easily falls apart into pieces.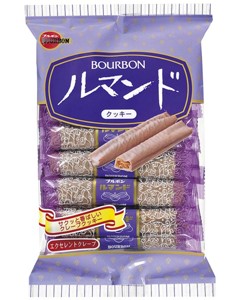 Reference  bourbon.co.jp
I think it is the worst snack for bad-mannered children, but don't be nervous. If they learn how to eat it, they can eat without making a mess. This cocoa cream melts in hot weather, but don't worry. You can cool it in a refrigerator and enjoy particularly delicious taste again.
Time has passed, and this cookie "Lumand" now has one brother and one sister. What good news!
The younger brother is "Lumand Caramel" covered with caramel-flavored chocolate.
 "Lumand Caramel"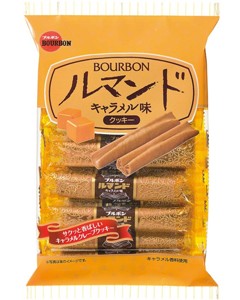 Reference  bourbon.co.jp
Its sweetness leaves a strong impression on you, so I bet you'll want to eat it again.
The cute younger sister is "Lumand White," white chocolate Lumand. It is on sale only during winter.
"Lumand White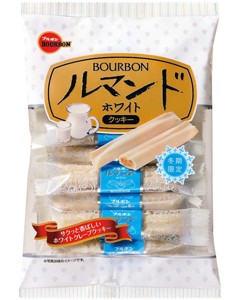 Reference  bourbon.co.jp
You can enjoy its rich milk flavor with a difference. I promise you'll like it.
But the taste of basic crepe cookie hasn't changed since the original Lumand was released.
The Lumand series have become a regular favorite among all ages. These younger ones are trying hard to catch up with the original one. They really want to make many people happy with the taste. Good luck!
"Notes"
These younger ones have a promising future!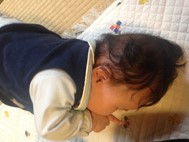 Wrapped up by Yushi.