Background of Wagashi 
You know what. Iwate prefecture is the second largest after Hokkaido and chosen in the "Selected 100 Exquisite and Well-Conserved Waters." You can enjoy finding nice sightseeing spot and local delicious dishes and souvenirs of Japanese sweet in Iwate prefecture.
The local specialty is Wanko soba, Maesawa beef, and the cold noodles and shabu shabu noodles are also delicious. The sightseeing spot "Ryusendo Cave", with a total length estimated to be over 2.5 kilometers to 5 kilometers, is famous. The water of the Ryusendo Caves is renowned for its extraordinary transparency.
Presenting Local Souvenirs of Popular Wagashi
"Nanbu Senbei", produced by Iwateya
Made by kneading wheat flour with water, putting it in a round form and baking firmly. Their characteristic is the thin and crispy part on the margins, called "ears". Sesame, peanuts and butter flavored, cookie type, rice crackers for soup, there is actually a wide variety.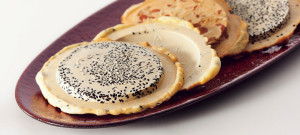 Reference iwateya.co.jp/category/items/nanbu/
"Busunoko", produced by Sawagiku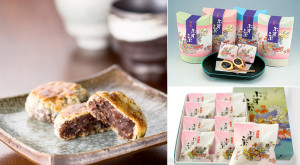 Reference  sawagiku.jp/?mode=grp&gid=849580
"Kuro Mochi", produced by Chikuhou
A surprising flavor mixing the precious Temple Natto made in Daitoku-ji Temple in Kyoto and the savory of the Japanese sugar.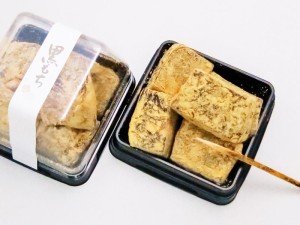 Reference  omiyagate.jp/omiyage/iwate-morioka-station
"Kamome no Tamago", produced by Saitoseika
A flavorful cake made of moist, fresh-backed white bean paste with egg yolk wrapped in white chocolate.

Reference www.saitoseika.com/category/1/
"Gomasuri Dango", produced by Shoeidoh
Founded in 1903. An old-established Japanese sweets store cherishing the natural features of Iwate, Shoeido dumplings.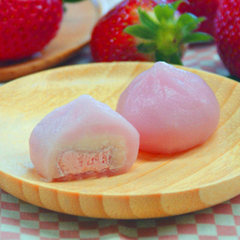 Reference item.rakuten.co.jp/shoeidoh/000010/#000010