The Japanese sweet of Tokyo banana which keep evolving fashionably 
"Tokyo banana (東京ばな奈)" is the most popular Japanese sweet of Tokyo. This is shaped like a banana which is slightly fat and short. Don't you think the banana printed on the rapping paper which wears a bow tie looks snobby and stylish?
Japanese sweet "Plentiful banana custard cream"
It is the original Tokyo banana that my mom have eaten since she was a student. Plentiful banana custard cream which has a real banana flavor filled in the fluffy sponge cake, and the cream is not overly Japanese sweet so it's delicious. The design is still plain.
Many years have passed, and product variety has increased and "Tokyo banana" has become gorgeous and fashionable.
Japanese sweet "Rape-flower banana shake flavor"
The vanilla flavored sponge cake softly wraps milk flavored banana custard cream. The pattern design of the sponge cake is a cute spring rape-flower. It may be good as a Japanese sweets souvenir of spring events. Banana series have not only a pretty pattern but also wild one.
Japanese sweet "Caramel flavor"
It is the soft and fluffy sponge cake which has tiger cat design. This caramel-banana flavored rich custard cream has deep sweetness.
Japanese sweet "Tree chocolate banana flavor"
The leopard print sponge cake covers chocolate-banana flavored custard cream. The color of this tender soft sponge cake is cocoa brown.It is unbearable one for leopard design lovers.
Japanese sweet "Banana-pudding flavor"
This baked soft sponge cake has giraffe design.Banana-pudding flavored creamy custard cream is in it. I think, this giraffe pattern is the most suitable for a banana cake with an adorable plump shape.
Please take a look at one banana cake which released in commemoration of the 20th anniversary of Tokyo banana.
What guess, gold sponge cake with a caramel flavor!
Moreover the cream is caramel-banana flavored, too. Rich and fresh taste! You can't miss this caramel flavor.
Japanese sweet "Maple Banana flavor"
Finally,I am pleased to introduce to you new Tokyo Banana which has cute heart-mark design. The fluffy sponge cake softly wraps milk flavored banana custard cream of maple syrup.
When you declare your love, it may be good as a sweet present. Lovely banana's sweet is the most suitable tool to tell your love.
"Other Japanese sweet articles"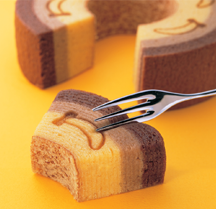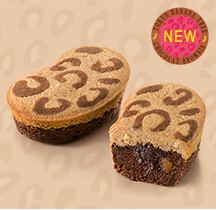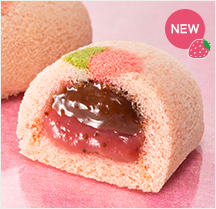 "Yushi's Notes."
"Tokyo banana" is enjoying dressing up with various flavors and patterns like this. What kind of design will appear next?
"Prediction about the future of Tokyo banana Japanese sweet"
The stripe pattern which makes the fatty banana look thinner will be released.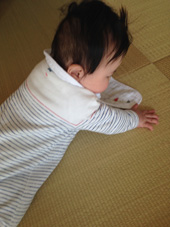 Does not my figure resemble a banana?
Wrapped up by Yushi.