Background of Wagashi
I am pleased to introduce some popular local souvenirs wagashi (Japanese style sweet) has been loved by the Akita people for a long time.
Akita is an area of heavy snowfall situated on the Sea of Japan shore in Tohoku district, a prominent rice and liquor producing area in Japan. With many world-class scenic spots still left, the World Natural Heritage site "Shirakami Mountains" and Lake Tazawa, the deepest lake in Japan, are famous.
Presenting Akita Prefecture Local Souvenirs of Wagashi
"Nama – Morokoshian", produced by Morokoshian
Molded cakes made of grinded adzuki flour. Moist and delicious local Japanese sweets of Akita, with the fragrant flavor of roasted adzuki beans.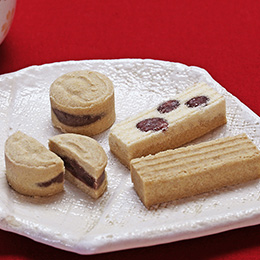 Reference www.morokosian.jp/
"Kinman", produced by Kinman-Honpo
Representative excellent Japanese sweet that the people of Akita recommend as souvenirs. With a good-quality white bean paste closely packed inside the thin skin of the Castella, renowned for their refined delicious sweetness.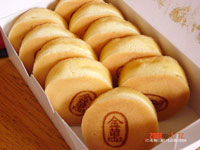 Reference www.tabetayo.com/p_kinman.html
"Akita Morokoshi", produced by Sugiyama Jusando
Famous all over the country as Akita's representative excellent cakes with a tradition of over 300 years. One can enjoy the refined taste of adzuki flour made of decorticated adzuki beans combined with the simplicity of Rakugan hard candies made of sugar and Wasanbon.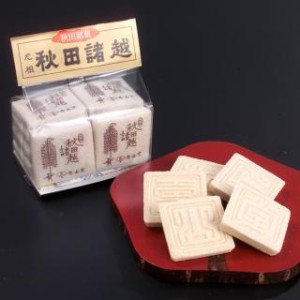 Reference /akitamorokoshi.shop-pro.jp/