Popular Wagashi (Japanese-style sweet)
I am pleased to introduce some delicious and popular local  souvenirs of wagashi, using local specialty of Ibaraki prefecture.
 Presenting Tochigi Prefecture Local Souvenirs
"Koin Monaka", produced by Koundo-honten
Specialty Japanese sweet of Ashikaga city, "Koin Monaka", a hallmark of "Koundo Honten", a Japanese sweet shop established 100 years ago. Smashed sweet red beans covered with homemade crispy extremely-thin skin. Aromatic taste of Adzuki beans produced in Tokachi matches excellently with sweetness of paste.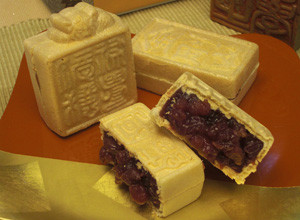 Reference .ashikaga-kankou.jp/buy/koundo_honten
A local wagashi that is known by everyone in the area. Smashed sweet red beans covered with extremely-thin skin. Simple and mild sweetness induces nostalgia.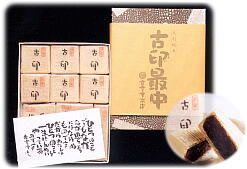 Reference ashikaga-umaimonokai.com/honten.html
"Kariman", produced by Kourindo
Famous product of "Kourindo", a long-established Japanese sweet shop. Marked by sweetness reminiscent of Karinto, fried dough cookies and crispy texture of freshly fried cookies. The more you bite it, the better it tastes. A famous confectionary.

Reference  www.kourindo.jp/