Presenting "Wagashi "of Ibaraki Prefecture Local Souvenirs 
I am pleased to introduce to you some delicious and popular local souvenirs of wagashi (Japanese style sweet), using local specialty of Ibaraki prefecture.
A specialty of Hitachi city!

 

Wagashi "Omika Manju", 
produced by Unpeido
Strained bean paste made from carefully selected sweet adzuki red beans produced in Tokachi, Hokkaido is wrapped in white skin made from rice flour. Elegant taste of long-established Japanese sweet store.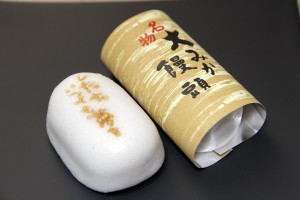 Reference  unpeido.co.jp/meika
Wagashi "Ganso – Hamaguri", produced by Marusanrouho 
Specialty wagashi of Kashima city, Ibaraki. Paste made using plenty of chestnut compote produced in Ibaraki and soft gyuhi rice cake are sandwiched in between clam-shaped wafers. An excellent Japanese sweet with mild sweetness and distinct rich flavor of  sweet adzuki red beans.
Reference yutari.jp/blog/Yamepi/Otsukaimono/bYO130301.htm
Wagashi "Bekko Hoshi Imo", produced by Kouda – syouten
Dried sweet potato, a signature product of Ibaraki prefecture. "Bekko dried sweet potato" selected from various kinds of dried sweet potatoes is the Izumi species produced in Ibaraki prefecture. Unique sweetness and flavor can be enjoyed and its sliced shape makes easy to eat. The Japanese sweet is limited in quantity.