I am pleased to introduce to you some popular souvenirs of Japanese western style sweets of Tokushima prefecture in Japan.
Presentation of Japanese sweets of Tokushima
"Ai's Roll Standard" , produced by  Ai Club
This sweet is a signature roll cake of Ai Club. Won the top award of "TV Champion" on TV Tokyo. Lightly sweetened moist puffy sponge filled your mouth with the good egg taste. The body of fresh cream and custard is exquisite.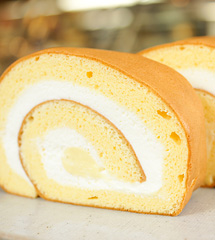 Reference ai-club.jp/fresh/index.html
Confections  produced by IL ROSA
Set up more than 10 shops in Tokushima Prefecture. Everyone likes sweets using local produce of Tokushima such as Naruto Kintoki (sweet potato) and Kitou Yuzu (Asiatic citron) as well as "Mamma Rosa", a kind of Western Manju (bun with a bean-jam filling).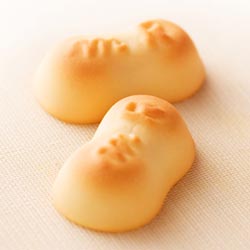 Reference shop.ilrosa.jp/fs/ilrosa/c/manmarosa
"Cream puff" , directly from the factory of Mainichi Gyunu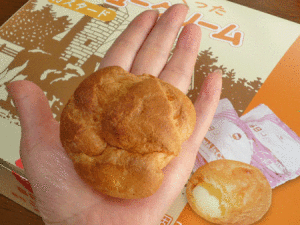 Reference ameblo.jp/yukacchi0331/entry-11417204776.html
Lightly sweetened custard makes it taste creamy. 600 yen per a dozen is inexpensive. Individual package makes it a convenient gift, good for homes with children. You should give an advance order since the quantities are limited.
Other articles, Popular local sweet of Shikoku