Background of Japanese Sweet
Abashiri city has abundant nature and overlooking Lake Abashiri.  There are much fresh seafoods nurtured by the grand expanses of the north. I am pleased to introduce to you some individual popular Japanese sweets.
"Osakana-kun Donuts", Produced by Otani-Kamaboko-ten
It contains walleye pollock, the production of main raw ingredients (walleye pollock and starch)  are from Abashiri.  It has a buttery flavor, and it is not fish smell.  The crispy and fragrant texture is delicious!  You can enjoy 3 kinds sweets tastes : maple,  pudding and caramel.
By the way, did you know Japanese multi talent  "Sakana-kun"?  His "Sakana-kun" headwear was introduced in "RAP-UP", 2010.  Snoop Dogg wore a hat like the "Sakana-kun" headwear. The Japanese sweet  "Osakana-kun" is similar name of "Sakana-kun".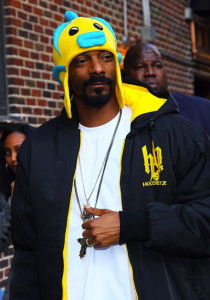 Reference  rocketnews24.com/2012/02/03/178562/
 "Ryuhyou (drift Ice) candy"  produced by Nagatasei Ame
You know what,  Abashiri area was frozen in winter and drift ice appears Off Coast of Hokkaido. The sweet candy expresses drift Ice of Off Coast of Hokkaido. The candy color is resembles a color of origin drift ice. Once you eat, you can not  forget about its smooth and melting taste.
Reference  www.abakanko.jp/souvenir

"Abashiri Prison"  souvenir okashi confectionery
Abashiri prison Museum(Abashiri Kangoku) is a his sightseeing spot which is the rough surface of the big beams and pillars that the prisoners made about 115 years ago. Here is a souvenir of the museum.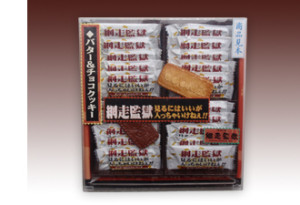 Reference abashiri-bussan.com/tokusan/17.html
Famous cookies coming from "Abashiri Prison", a famous place in Abashiri City. Enjoy buying them for a topic of conversation.