Did you know the delicious Trappist products from Hokuto city, Hokkaido ?
In 1896, nine monks came in this ground from France and, have founded first Japanese boy Trappist Convent.They make butter and cookies, butter candies,  jams by home made cooking here. these are famous products as a sightseeing souvenir of Japanese sweet in Hokkaido. I 'd like to introduce popular okashi of Trappist.
"Trappist cookie" 
A cookie with butter kneaded inside made at the Trappist Monastery in Hokuto City.Simple crispy sensation and butter favor. It is a nostalgic taste.
Reference howdy.co.jp/dining-express/?ID=1091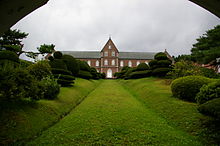 Reference ja.wikipedia.org/wiki/
The current red brick building built in 1908 after first monastery was destroyed by fire. You can enjoy strolling a quiet wide garden while relaxing.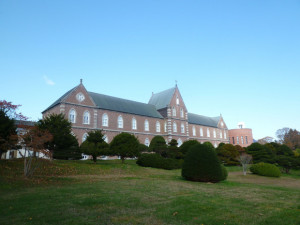 Reference city.hokuto.hokkaido.jp/modules/sightseeing/content0003.html
"Location"  It is about 20-minute walk from JR Esashi Line Oshima-Tobetsu Station. It is approximately one hour by car from Hakodate.