Lucky Charm's Wagashi (Japanese Style Sweets) of New Year
You know what? Higashi, Japanese dry sweets express the four seasons, and you can enjoy their beautiful shape.
This time, I'd like to introduce to you one of its ingredient of representative wagashi , "Sanuki Wasanbon", also known as "Sanuki refined sugar".
It is purely Japanese, high-grade and handmade sugar which carries on our tradition. Once you try, you can never forget about its smooth and melting taste and fragrance.
These present Oshogatsu, our New Year holidays. These cooperate together to give you a New year spirit in Japan.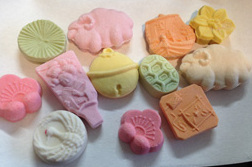 These are all considered as lucky charms. Please take a look at this exquisite pattern.
Hi! I'm a kite. I'm a battledore.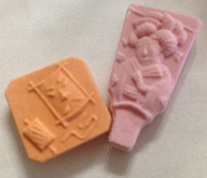 It is a real Hagoita (battledore). Isn't it beautiful?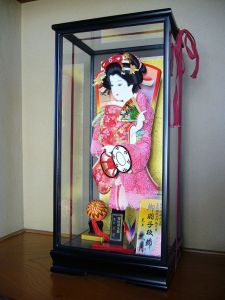 Reference  ja.wikipedia.org/wiki
These are Kites.  Hey, Kite-eating ,Tree!( From Jogging is in, Smoopy )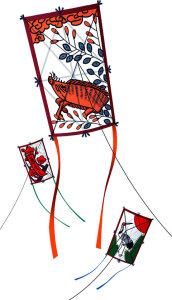 Reference  azukichi.net
We are sheeps !

Please gently have it melt in your mouth.
It is a high-class Japanese style sweet which leaves a pleasant aftertaste.