Presentation of souvenirs of Japanese Sweets : Hiroshima city, Hiroshima
Did you know that there are many popular Japanese sweets shops of Hiroshima city? Please take a look at some popular souvenirs of Hiroshima.
"Baked Mont-Blanc" ,produced by Patisserie Alpha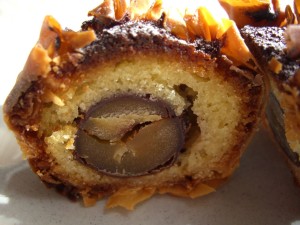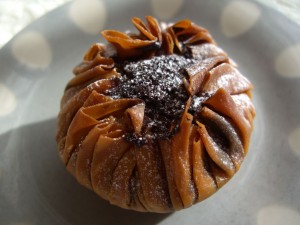 Reference blog.livedoor.jp/dorinky/archives/1552699.html
Hiroshima City authorized it as "The Hiroshima Bland." It was made 10 years ago and has become a hot item since then. Crisp dough wraps a rich sponge cake, which contains a whole chestnut stewed in sugar; eating one makes you full. They offer chocolate and green tea flavors for a limited time.
"Cake au Beurre" produced by Backen Mozart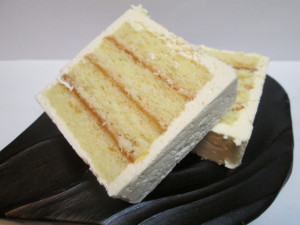 Reference loco.yahoo.co.jp/place/g-UdngVIFQeQk
"Cake au Beurre" means "butter cake" in French. As its name suggests, it has a rich flavor of butter. Many layers of sponge cake, which are separated by sweet-and-sour jam and coated by rich, plenty butter cream; the scent of butter and its melting taste are superb.
Other articles,  Japanese Sweet of Chugoku district