I am pleased to introduce to you some popular wagashi (Japanese style sweet) of Kouchi
"Kanzashi" , produced by Hamako
The first Japanese style sweet baked in a foil wrapping. White bean paste with slightly sweet-and-sour Yuzu(citron) taste enveloped by Madeleine dough. Its shape is cute, easy to eat.Kanzashi confectionery is one of the most popular souvenirs in Kouchi prefecture, you can enjoy eating and appearance of the wagashi. Kanzashi is a hair ornament which used in traditional Japanese hairstyles from old days. This Japanese sweet's form is resemble to the ornament Kanzashi.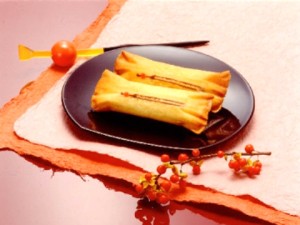 Reference gurutabi.gnavi.co.jp/gourmet/item/3207/ (This picture is from Kanzashi)
"Tosa Nikki",  produced by Aoyagi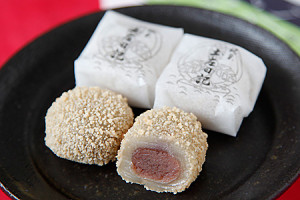 Reference tosa-aoyagi.com/ec-shop/products/detail.php?product_id=53
This wagashi is popular almost as same as Japanese sweet product "Kanzashi" . Strained bean paste wrapped by Gyuhi covered with minced boiled eggs. Gyuhi is one of the ingredients of wagashi and a kind of rice sweet  made by kneading.
"Imo Kempi",  produced by Imokin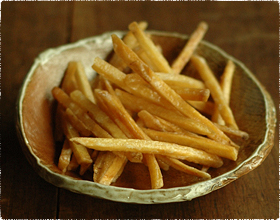 Reference  www.imokin.co.jp/fs/imokin/c/imokenpi
Fried sweet potatoes, simply dipped in molasses. Sweet potatoes are signature produce in Kochi. This plain snack is popular from long ago and called "Imo Kempi" in Kochi prefecture. Now Imo Kempi becames one of the major wagashi in Japan.
Other articles, Japanese sweet of Shikoku