"Nikiniki" Confectioner in Kyoto is Colorful and Cute New Flavors of Wagashi
Have you heard of "Nikiniki," which is the new popular shop selling yatsuhashi (unbaked rice cake) in Kyoto?
They offer colorful, cute new flavors of unbaked yatsuhashi combined with several different fillings.
You can create custom orders: for example, you can choose bean jam or confit, and freely put them in your favorite yatsuhashi dough.
Reference   re-colle.com/article/66530275171036620
There are 5 kinds of dough: basic cinnamon, Kyoto-style powdered green tea, cute rose pink, cool azure, and fragrant sesame.
Reference   re-colle.com/article/66530275171036620
They make some seasonable designs of yatsuhashi.
Here is the spring design,  "A flower garden and clover"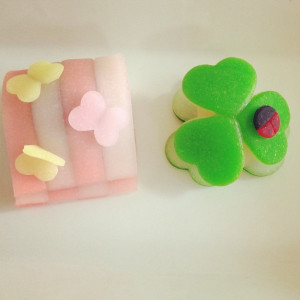 Reference   re-colle.com/article/66530275171036620
Here is the summer design, "Gion Festival"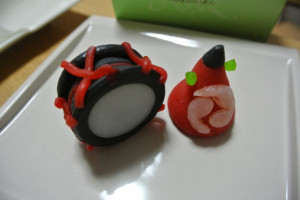 Reference   re-colle.com/article/66530275171036620
Here is the autumn design, "A raccoon dog and a mushroom"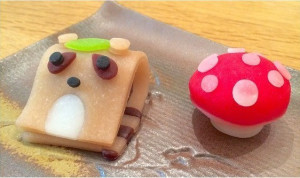 Reference   re-colle.com/article/66530275171036620
Here is the winter design, "Snowman and Spring will soon be here."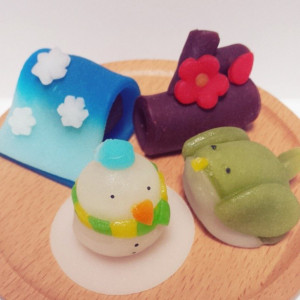 Reference   re-colle.com/article/66530275171036620