Japanese Western Style Sweet of 'Chocolate Confectionery' Section by "Otoriyose net"
I'd like to introduce to you popular sweets highly ranked in the 'chocolate confectionery' section from a review website for online shopping.
No1: "Torokeru syokora (melt-in-your-mouth chocolate)"(15 pieces) from Sumiyoshi-ya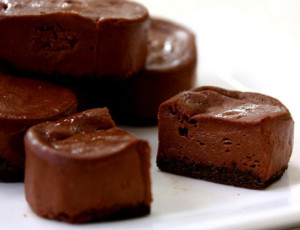 Reference otoriyose.net/kuchikomi/item/1645
This is carefully made chocolate, using Couverture chocolate from Belgium.
It is blended with custard cream made from local milk in Shizuoka, Tanna Milk, and is steamed and roasted very slowly at a low temperature.
Its amazing texture has gotten media exposure many times.
No2: "Tee Backerei Grob" from Ginza Habsburg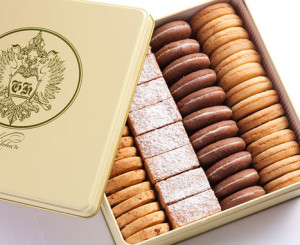 Reference  otoriyose.net/kuchikomi/item/2677
'Tee Backerei' means 'assorted cookies' in German.
This is produced by a Japanese who worked as a chef in a first-rate hotel in Vienna.
Its texture is astonishingly moist and soft.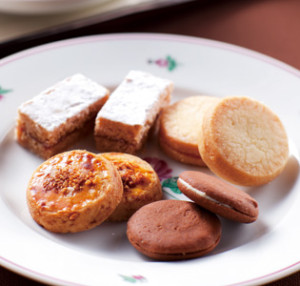 Reference  otoriyose.net/kuchikomi/item/2677
You can enjoy the elegant taste originating from the "Haus Habsburg", including sandwich vanilla cookies with apricot filling.
No3: "Cannele de Bordeaux" (20 pieces) from Oval Daniel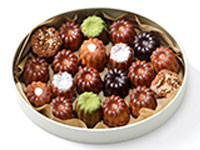 Reference  otoriyose.net/tatsujin/om0024/
You can enjoy different tastes of various, bite-size, cute and colorful cakes.
The assorted Canneles include one decorated with powder sugar, one with dried fruits on top, a black one, an orange-colored one, a green tea flavored one, a plane Cannele and a chocolate Cannele.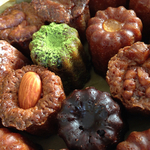 Reference  otoriyose.net/tatsujin/om0024/
A stylish oval box filled with the colorful Cannele cakes is like a beautiful jewel box!
The Canneles have a perfect texture in harmony with the moist interior and the crunchy exterior.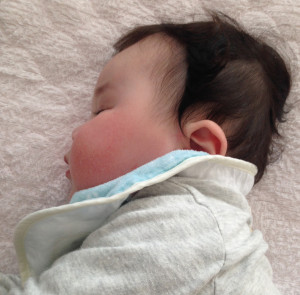 Wrapped up by Yushi