Wagashi representing Tokyo, 3 Japanese style sweet shops have some common points
This word of mouth site introduces three shops of bean Daifuku representing Tokyo of wagashi. You should not judge the quality of the product from the plain exterior of the shop. Please look at this long line of people. The popular products are sold out in the morning when you need to stand in line to wait from early time. Those shops which get good reviews hardly advertise by themselves.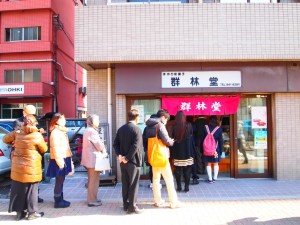 Reference mcha.jp/1716
Please take a closer look at the cut surface of this wagashi dumpling, Daifuku Mochi.
Reference image1-3.tabelog.k-img.com
The generous amount of sweet bean jam (Anko) in it will make you happy. The bean jam accounts for 90% of the Daifuku, covered with the rice cake part.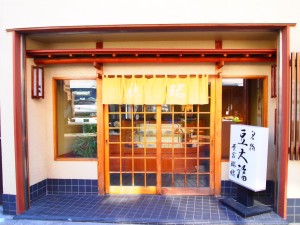 Reference    mcha.jp/1716
The soft rice cake gently wraps around the moist, rich jam. Bean Daifuku is smaller than a usual cake, so you can enjoy several pieces at a time.
 Reference image1-3.tabelog.k-img.com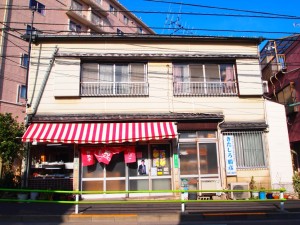 Reference mcha.jp/1716
The skin of this Bean Daifuku is powdered chewy rice cake. Inside is a delicious, moderately sweet jam with rather savory beans.
Reference image1-3.tabelog.k-img.com
Please pay attention to the cut end of Daifuku. Although these are all mame-Daifuku, red-bean jam in Daifuku differs from each shop.
These 3 confectioners that I introduced have some common points.
1. Small-scale and not produce in large volume
2. Stuck to a traditional recipe
3. Use selected ingredients (considering their pricing, it's worth paying money for the products)
Notes.  You can enjoy looking for an old small nice shop which isn't a chain store.
Wrapped up by Yushi