Popular Japanese style or western-style sweet of Chubu Region; 
'Koshinetsu, Hokuriku and Tokai district' Display
I am pleased to introduce to you local souvenirs of wagashi or Japanese western-style sweet of Chubu region. Chubu region (central Japan) is located in central region of Honshu, main island of Japan and is divided into three parts; Koshinetsu district, which has a close relationship with Kanto area, Hokuriku district, which has a strong connection with Kansai area and Tokai district, which centers its economic zone in Nagoya prefecture.
"Wagashi or Japanese sweet's background of Koshinetsu district"
Products deeply related to mountains are marked characteristics of specialty products in Koshinetsu district composed of Niigata, Nagano and Yamanashi prefecture.
They make use of local specialties like Niigata's rice and local sake, Nagano's Oyaki (bun with a filling), Nozawana pickles and Shinshu soba (buckwheat noodles) and Yamanashi's Hoto (thick noodles) and Koshu wine. Nagano's "Oyaki" and Yamanashi's "Hoto" are preserved food to survive severe winter.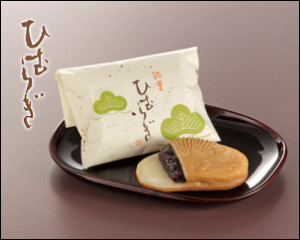 Reference www.yonouduya.co.jp/top.html
"Wagashi or Japanese sweet's background of Hokuriku district"
Abundant marine products and original wagashi (Japanese style sweets) are developed in Hokuriku district along the sea of Japan composed of Toyama, Ishikawa and Fukui prefecture. Toyama is famous for Masuzushi (trout shushi) and Hotaruika (firefly squid), Fukui is for crabs, Ishikawa is for Kintsuba and Yokan (Japanese sweet of azuki-bean jelly) and Namafu (wheat starch food) and Fukui is as a crab producing place including named Matsubagani. Kanazawa City is the center of Hokuriku district both in geography and culture and popular for tourist spots such as Kaga Hyakumangoku Maeda family estate and Kenrokuen garden. This city is being paid a lot of attention because it will be more developed. Thanks to the start of Shinkansen bullet train.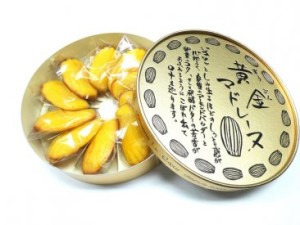 Reference www.info-toyama.com/product/60010/
"Wagashi or Japanese sweet's background of Tokai district"
Tokai district composed of Aichi, Sizuoka and Gifu prefecture has a distinctive culture centering on Nagoya prefecture. For example, seasoning of local food is what they call Nagoya style different from Kanto and Kansai style. Tokai district has a distinctive culture also on ceremonial occasions.
Aichi in particular has much more specialties than other prefectures such as Nagoya Cochin (egg of a famous Japanese native breed chicken), Misokatsu (miso cutlet), Misonikomi udon (well boiled miso noodles), Uiro (Japanese sweet), Tebasaki (part of chicken), Kishimen (noodles) and Tenmusu (onigiri with tempura) are famous as souvenirs all over the country.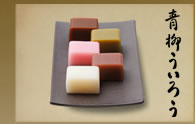 Reference www.aoyagiuirou.co.jp/okashi/index.html
Gifu is famous for Hobamiso (leaves with special miso), Goheimochi (unique rice cake with sweet sauce) and Shizuoka is for tea, Sakura- ebi (shrimp) and eels.
Other atricles, Japanese Sweets of Chubu