Limited Edition Pretz with Yo-Kai Watch characters appeared quickly disappear
I'd like to introduce cute "Pretz" Glico collaborated with Yo-Kai Watch characters of popular Japanese cartoon. These were launched from Glico on December, 2014, but its sale already ended at the end of March, 2015. These popular collaboration confections have sold out quickly. Let's take a look at the limited edition's flavors.
"Our Chocolate Flavor Pretz"
This Pretz is made with milk-flavored chocolate. This confection has a rich taste of flavor of condensed milk along with the sweetness of chocolate.­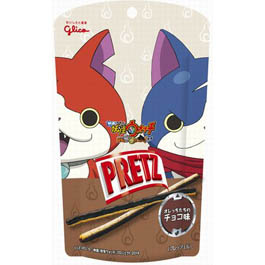 Reference  tajimaya-cc.net/item/detail/4901005102958
Here is the chocolate Pretz. It looks like bitter taste chocolate Pretz, but it is very sweet!
Some Japanese said that its sweetness made a strong impression on you, so I bet you'll want to eat it again.
Referen nmmce glitter2014ift.com/entry/2015/02/01/231350
"Our Milk Flavor Pretz "
This is the cute younger brother of "Our Chocolate Flavor Pretz".
You can enjoy the slight sweetness of milk spreading in your mouth.
This Pretz contains milk solids for 6 percent, maybe milk is kneaded into dough.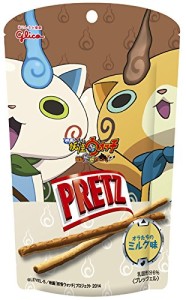 Reference amazon.co.jp
 This is the Milk Pretz. I can not think of milk flavor, just by looking at it.
Some Japanese said that it does not have clear milk taste, but it is delicious.
The taste is unique and fascinating taste. I am very sorry that we are not able to try it now.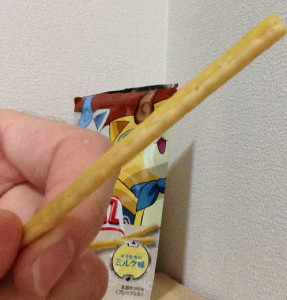 Reference en.rocketnews24.com