Kyo-gashi Shiryokan,(Kyoto Style Wagashi(京菓子) Museum)
Do you know about Kyo-gashi (京菓子)? It is a generic term that refers to Kyoto style wagashi(Japanese style sweet). It was made with a traditional method of Kyoto, and has been eaten for an event of ceremony: Imperial court, court noble, Buddhist temple, Shinto shrine, tea-ceremony and so on. In addition, Kyo-gashi are not just delicious, we can also enjoy the season through their looks.
Kyoto is blessed with historical, cultural heritage buildings (temples, Shinto shrines, old-style townhouses called Machiya) and universities. The city has produced a lot of art, crafts, and culture, so it has been  a very traditional town since the old days.The traditional background is reflected in Kyo-gashi today.
Kyo-gashi Shiryokan (the Kyoto style Japanese sweet museum)
displays the history of the Kyo-gashi clearly. We can observe about the Kyo-gashi: the ancient documents, pictures, tools, arts and crafts. We can enjoy seeing the art Japanese sweets made by splendid technique of the craftsmen.
These art wagashi (Japanese style sweet) are made with sugar and so on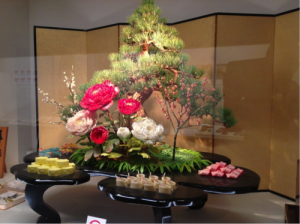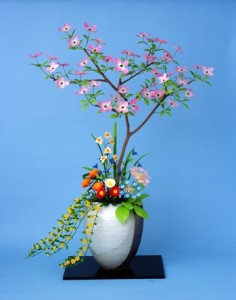 Reference kamigyo.sakura.ne.jp/tokushu/spot/post-38.html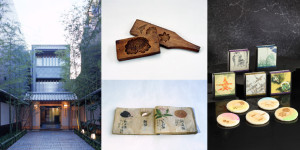 http://www.kyogashi.co.jp/a-2.html
The admission for the Kyoto-style wagashi museum is free. However, we can enjoy eating wagashi and drinking Matcha (powder green tea) in a tea-ceremony room for an additional fee.

If you want to try some tea and Japanese sweets, don't forget to print out this website and show it to a staff. You can get 100 yen discount off the fee (700 yen). (Up to 5 people in a group)
http://www.kyogashi.co.jp/shiryokan/d-4-1.html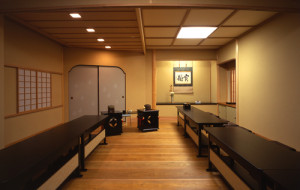 Reference kamigyo.sakura.ne.jp/tokushu/spot/post-38.html
Other articles, Unique Higashi (Japanese dry sweet)